Waterproof cycling jackets
How to choose waterproof cycling jackets?
The best waterproof cycling jackets can do far more than the traditional rain cape used to do. With the latest breathable fabrics, riders no longer need to worry about the famous boil-in-the-bag scenario.
Even basic, relatively cheap packable jackets allow sweat and condensation to be transferred from the inside to the outside of their fabric while keeping out rain. The best waterproof cycling jacket will keep you dry through the foulest weather, allowing you to head out of the front door if you've had enough indoor cycling or aren't privileged with the choice.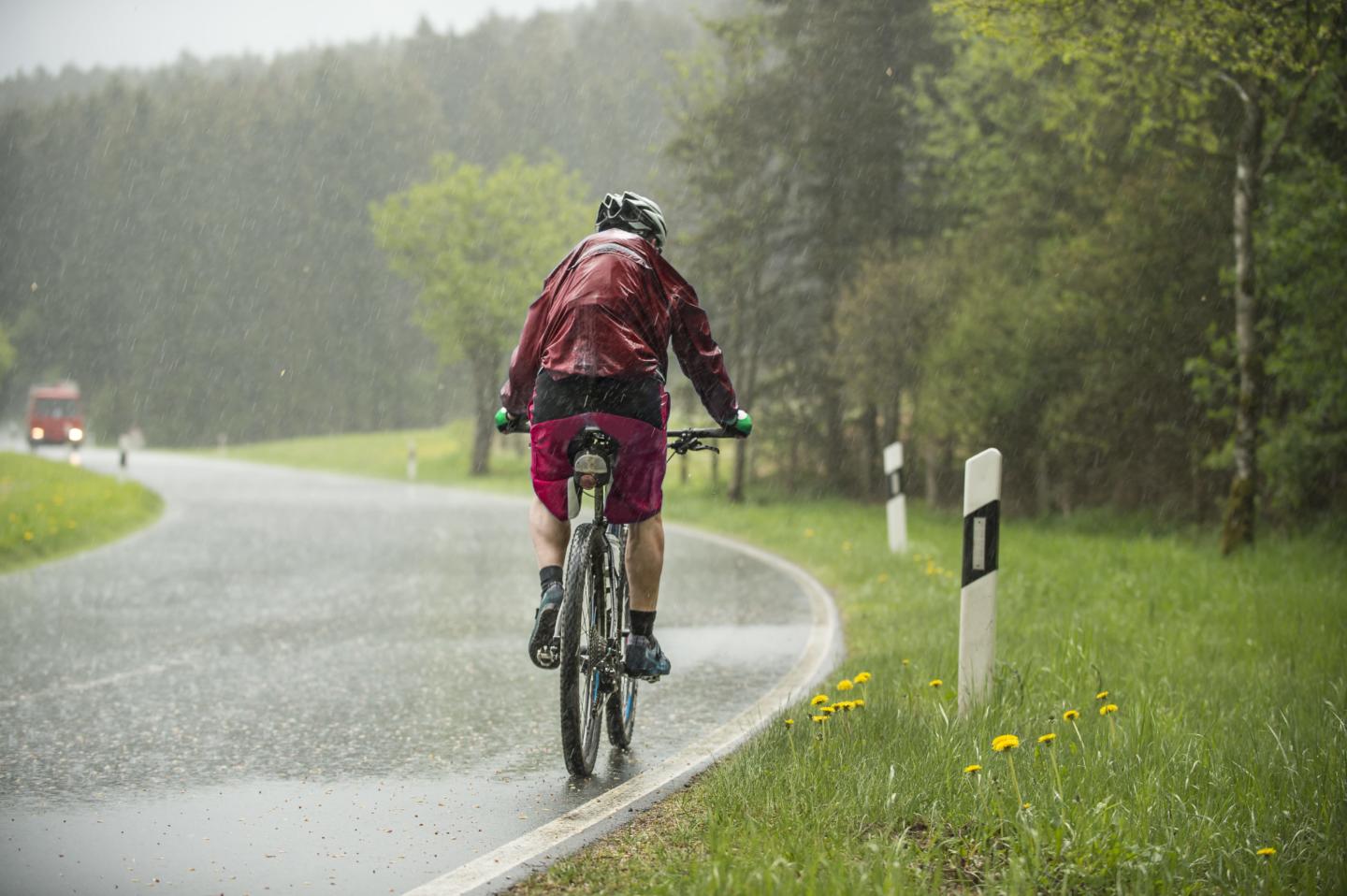 BEST WATERPROOF CYCLING JACKET: WHAT TO LOOK FOR
Key elements to look for in a waterproof jacket are waterproofing, breathability, fit and packability. The best waterproof cycling jacket for you will perfectly match your priorities for your style of bike riding. We've got in-depth details of all these features below – but as a quick summary:
Waterproofing: There's a big difference between waterproof and water-resistant. Waterproof will normally come with a claimed waterproof rating of at least 10,000mm, be multilayered fabric with a perforated membrane, have taped seams and storm-proof zips. Water-resistant will usually have a Durable Water Resistant (DWR) coating and be lightweight, making it more packable.
Breathability: It's a tricky balance between staying dry from rain and staying dry from sweat. Breathability can also be rated and claimed ratings of above 10,000g will help prevent you from boiling on the inside. Generally speaking, the more waterproof a fabric is, the less breathable it becomes, although there are some expensive exceptions to the rule. Jacket design often takes account of breathability with the inclusion of more breathable fabrics under the arms, or additional ventilation.
Fit: It's horses for courses, or in this case: jackets for jockeys. Fast riding or racing will require a tight-fitting rain cape, which minimizes fabric flap to maintain your aero performance, while slower all-day affairs may be more comfortable with a looser fit for layering up underneath. Other fit details, such as a long tail to keep your backside dry or thumb loops will appeal to some, but not others.
Packability: If conditions are changeable, then it's likely you'll want to be able to stow the jacket in a rear pocket. Waterproof jackets tend to be heavier and bulkier, and don't often pack down small enough for a rear pocket, while water-resistant options can usually be scrunched into a ball the size of a fist.